Presidents Message
President Reverend Sandy Clark
I had the pleasure of spending some time with one of our elder UCM Ministers whom I had never met before.
I received a call from a gentleman who said he was the caretaker for one of our ministers who had fallen and broken her hip and was now in a care facility. She was asking for someone to come and pray with her as she felt she had lost her connection to spirit.
Yesterday afternoon I drove up to the facility she was at and went in to see her.
I met Love laying on a bed! She was very gracious to me and I asked her if we could pray together and she said she would like that very much. Since I was not at all sure what she might be expecting from me, I asked her if she would mind if I included a few angels in our prayer, she looked at me and said I have a room at home filled with angels. I took her hand and began by filling the corners of her room with Archangels and off we went on a wondrous experience together.
When we closed our prayer she said to me, sometimes we get more than we give, and I had to say that in this visit, I received more than I gave. The glow from our praying together is still with me and that in this season of giving I know I received the gift of Love from and through her.
May each of you feel the gift of Love this Holiday Season.
With Light and Love,
Sandy
The offices of Universal Church of the Master will be closed for the holidays
from Friday December 23, 2011 through Monday January 2, 2012.

End of Year Sacred Ceremony
By Min. Maryellen De Vine
Year-end is a great time to reflect on what we'd like to release and say good-bye to. For those who have had to deal with challenges, this is a perfect time to let go of any heaviness within. A simple sacred ceremony can be performed to assist you in your releasing and then calling in your wishes and intentions. Start by lighting a candle to invoke Spirit and any other spiritual helpers. Call upon the directions and elements to create sacred space. Write down all the things you choose to release, such as habits, health issues, stressful situations, beliefs that no longer serve you, etc. Bring the paper in front of your mouth, connect to the energy of the things you wrote down, and blow into the paper. Burn, bury or rip up the paper, feeling yourself relinquishing these things.
Next, think of what you would like to bring into your life, such as abundance, vibrant health, harmonious relationships, clarity, etc. You could choose one of the following to let the Universe know your wishes and intentions:
Toss a handful of birdseed outdoors for each wish/intention

Make a collage with pictures and words

Write them onto paper, place the paper to your heart to infuse with love and gratitude, and then place it in a special box or container
You might think of other things you'd like to include in your ceremony. Go with your guidance and be spontaneous. And know that you are empowering yourself by the physical action of ceremony and adding it to your prayers. Close your ceremony by thanking all who assisted and blowing out the candle.
Minister Maryellen De Vine
Angel Therapy Practitioner®
http://www.angelicjourneys.com
maryellen@angelicjourneys.com
408-356-6038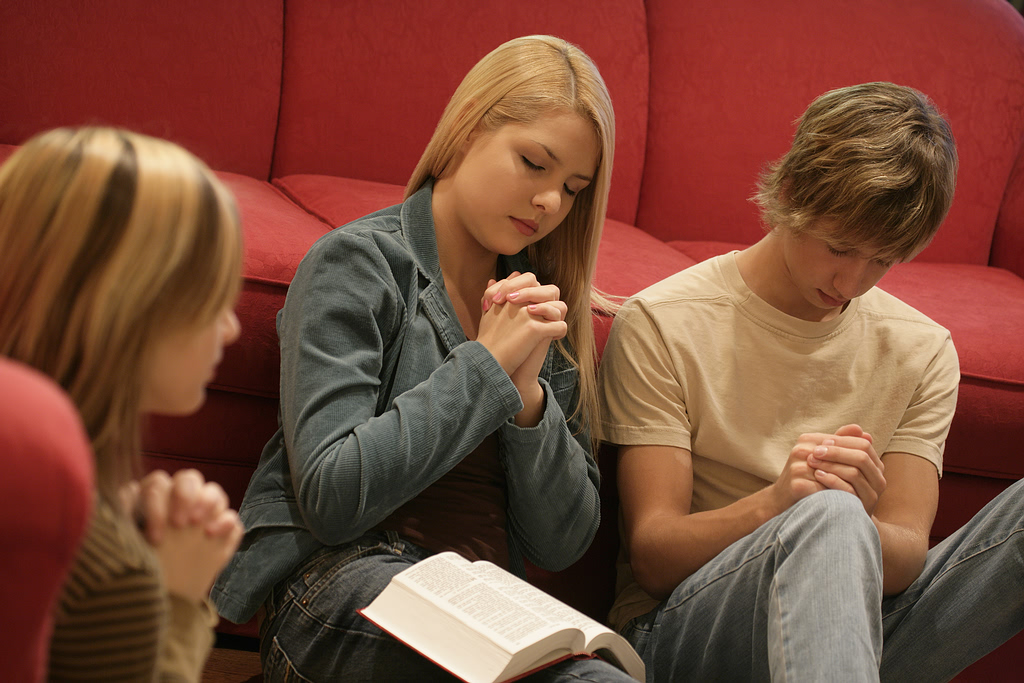 Prayer of Pure Intentions for the Future
Adapted from the traditional Jewish prayer for forgiveness
Many years ago I attended a sacred gathering on New Years Eve. At this gathering we read aloud a prayer that touched me deeply. The words are simple, but if honestly reflected upon and the vows taken seriously, they can be profound and life changing. I share this prayer with you in light and love. Reverend Felecia Mulvany, D.D.
For the errors I have committed by being too hard on myself,
And for the errors I have committed by blaming myself for things that were out of my control….
For the errors I have committed to myself by forgiving inappropriately, or too soon.
And for the errors I have committed to others by not forgiving when it was appropriate.
For the errors I have committed for not seeing the spark of divinity within each person I have encountered.
And for the errors I have committed by not being in touch with my own divinity…
In naming these errors, I confront them, I accept them,
and I commit myself to avoiding them from now forward.
For blessings I lost because I was not fully there in the moment-But was instead off somewhere else worrying about what would happen next;
And for blessings I lost by being defensive and fearful…
For the blessings I lost by not trusting others,
And for the blessings I lost by not trusting myself…
For the blessings I lost by fearing to give myself up in a commitment to another person;
And for the blessings I lost by not cultivating a spirit of commitment to those I love…
In naming these lost blessings, I let go of regret and bitterness,
I recognize the inexhaustibility of life's blessings,
And I vow to be open to them from now forward.
For the pain I caused others by hurting them to protect my own ego;
And for the pain I caused myself by not loving myself…
For the pain I caused friends by not taking the time to support them when they needed me;
And for the pain I caused myself by not asking my friend for the support I needed…
For the pain I caused others by not being honest;
And for the pain I caused myself by not seeking honest counsel from others…
In recalling this pain, I experience it, I heal it and I
Commit myself to replacing it with joy from now forward.
For those times when I believed that I was alone, that no one else really cared, and that there was no point in reaching out to others;
And for those times when I believed that my temporary helplessness was permanent.
For those times I believed that it was futile to try to regenerate a movement for social change;
And for the times I scoffed at those who are still trying…
For the times I was so numbed by the oppression around me that I closed my eyes to it.
And for the times when I was dulled by the continuation of violence that I closed my ears to it…
I see now that there have been times when
I did not live up to my highest ideals.
I name these times, I admit them to my most private self,
I resolve to reaffirm my highest ideal from now forward
For those times I turned a deaf ear on the cries of children;
And for those times I turned a deaf ear to the small child within me…
For those times when I was afraid to look deeply and honestly at myself;
And for those times when I used self-examination as a substitute for personal change,
For those times I thought I could not change,
And for those times I allowed these prayers to be a substitute for making the necessary changes…
In remembering these times, I acknowledge my frailty,
I accept my imperfection. At the same time I vow, here
Today in this sacred space, here today in the company
Of these divine beings, to carry with me form this day forward
A vision of the better life I choose to lead from now forward.
Amen

The Prayer on Your Plate
By Diane Priestley
It's time for the holidays. The average American gains 7 pounds between Halloween and Christmas. The average American loses only 5 pounds during the following year. What happens to the other 2 pounds? It gets added to the 2 pounds you gained last year, and the 2 pounds you gained the year before, and the 2 pounds you gained the year before that.
Why does that happen? Well, there's all that great holiday food – turkey, stuffing, pies, cookies, candy, eggnog, pastries, ham, green bean casserole, fresh baked bread, and on and on. Every family has its special food and food traditions. We get together with our loved ones and we want to enjoy all of the flavors and smells that only come around once a year.
There's also another idea I'd like you to consider. What else comes around every year during the holidays for many of us? Stress, depression, anger, and fear. We're with our families, and that can be crazy making. Or we're not with our families, and that can be crazy making. When we go shopping for gifts the crowds and parking can be stressful. When we make our own gifts, the time it takes to do it all can also be stressful. What if it was possible to address all of that stress, all of that guilt, all of that negativity, with eating?
So, think about this. You have a plate of your favorite holiday food. You're with your family, or friends and you start to eat. The first bite tastes great. Maybe even the first two bites. After that, are you even aware that you're eating? Are you even aware that you've put food on your fork, lifted it to your mouth, chewed and swallowed? Do you even notice how your body feels until it's all over?
Probably not. Many of us are unconscious when we eat, even during our regular meals. We have the TV on, or we eat on the run. We fill our plate, and we shovel it in until it's gone. Most of the time we don't even taste it.
Eating is a sensuous experience, a luxurious self-loving act of comfort and nourishment. During the holidays food can be love and celebration and a way to bond with the people around you. Wouldn't it be great to actually feel all of those things? Maybe we just need to give ourselves permission.
Think about your plate of holiday food again. What foods do you have on it? What does it all look like, the colors, the shapes? How about the aroma? Who prepared the food? How much effort went into what you see on your plate right now? Where did all of that food come from?
Starting your meal with those questions can lead us to gratitude, and gratitude leads us directly to Spirit. It opens our heart. It's impossible to have an open heart that's filled with Spirit and maintain that stressful, angry, frustrated feeling. When we're connected to Spirit we're able to find our inner peace.
Once we've connected to our peace, we can begin to really taste our food. We can slow down enough to enjoy the experience of eating, savoring the flavor and the warm feeling of a satisfied body. You may find that when you're able to pay attention like that, you don't need to eat as much. Even your body is peaceful now.
All it takes is that one moment before you take that first bite. You can make a decision to slow down and choose peace. Now your meal has become your prayer, and you've completely transformed your experience. Is it possible that by changing your experience, you can change your entire life? You won't know until you try.
Diane offers group classes, as well as one-on-one coaching in Sonoma County and the South Bay, California. Diane Preistley 707-484-5795,diane.priestley@comcast.net
Classes and Events
World Peace Meditation
With Reverend's Tom and Mary Garry
Center for Infinite Growth UCM #11
Saturday Morning December 31, 2011
Location: UCM 100 W. Rincon Ave #101, Campbell CA 95008
Door opens at 3:40AM, Meditation begins at 4:00AM
For those who would like, a no host breakfast at a local restaurant will follow
Reverend Kala Ambrose, Live on Infinite Quest
Join author and wisdom teacher Kala Ambrose Live on John Edward's Infinite Quest Show. Kala will use her expertise to teach members about Auras, Chakras and Energy Fields and offer Aura Readings live on the show
Thurs Jan 5, 2012
10:00pm EST on InfinteQuest.com
http://www.infinitequest.com/contributor/kala-ambrose
The Joyous Art of Mindful Eating
Learning to live in balance and harmony with food through the CAMP system. Learn and practice innovative techniques that will promote a new set of attitudes about food to help you appreciate its gifts, tune into your body, and trust what it is telling you about your food needs.
Location: Community for Spiritual Living, 3835 Cypress Way, Petaluma CA 94954
First class starts Friday January 6, 2012, 6:30PM – 8:30PM
Cost: $100, a 6 week course, includes materials, snacks and a restaurant buffet meal at the last class meeting.
Instructor: Diane Priestley
Pre-Registration Required. Contact Diane Priestley 707.484.5795
Hunter of Mysteries Experience – Advanced Healers Course
Location: UCM Headquarters, 100 W. Rincon Ave #101, Campbell CA 95008
Time: 10:00AM to 5:00PM, bring a bag lunch
Cost: $90 per class
Instructors: Reverend Felecia Mulvany, D.D. & Elizabeth A. Barton, CMT
Registration: Contact Elizabeth Barton at 650.572.8850 or info@elizabethabarton.com
January 8, 2012 – Remote Sensing and Viewing
February 12, 2012 – Psychic Hooks, Cording, and Entity Removal
March 11, 2012 – Space Clearing
April 15, 2012 – Moon Phases, Astrological Timing, and hands on practicum
May 20, 2012 – Herbs, Flower Essences, Oils, and Holy Water
June 10, 2012 – Past life Regression
July 15, 2012 – Soul Retrieval
Monthly Meditation
The 11th day of every month at 7:30PM
Location: UCM Headquarters, 100 W. Rincon Ave #101, Campbell CA 95008
If you can not join us in person, please join with us in spirit.
Are you a member of UCM?
Want your classes and events posted in the UCM Sacred Times Newsletter?
Just email class and event information to staff@u-c-m.org
Tags: December 2011